Founded in January 2008 by Guido Broekhuizen, Aros de Esperanza is a Dutch non-profit humanitarian foundation that aims to improve the living conditions of girls between the ages of eight to eighteen living in the disadvantaged neighbourhoods of Medellin, Colombia through a free basketball programme.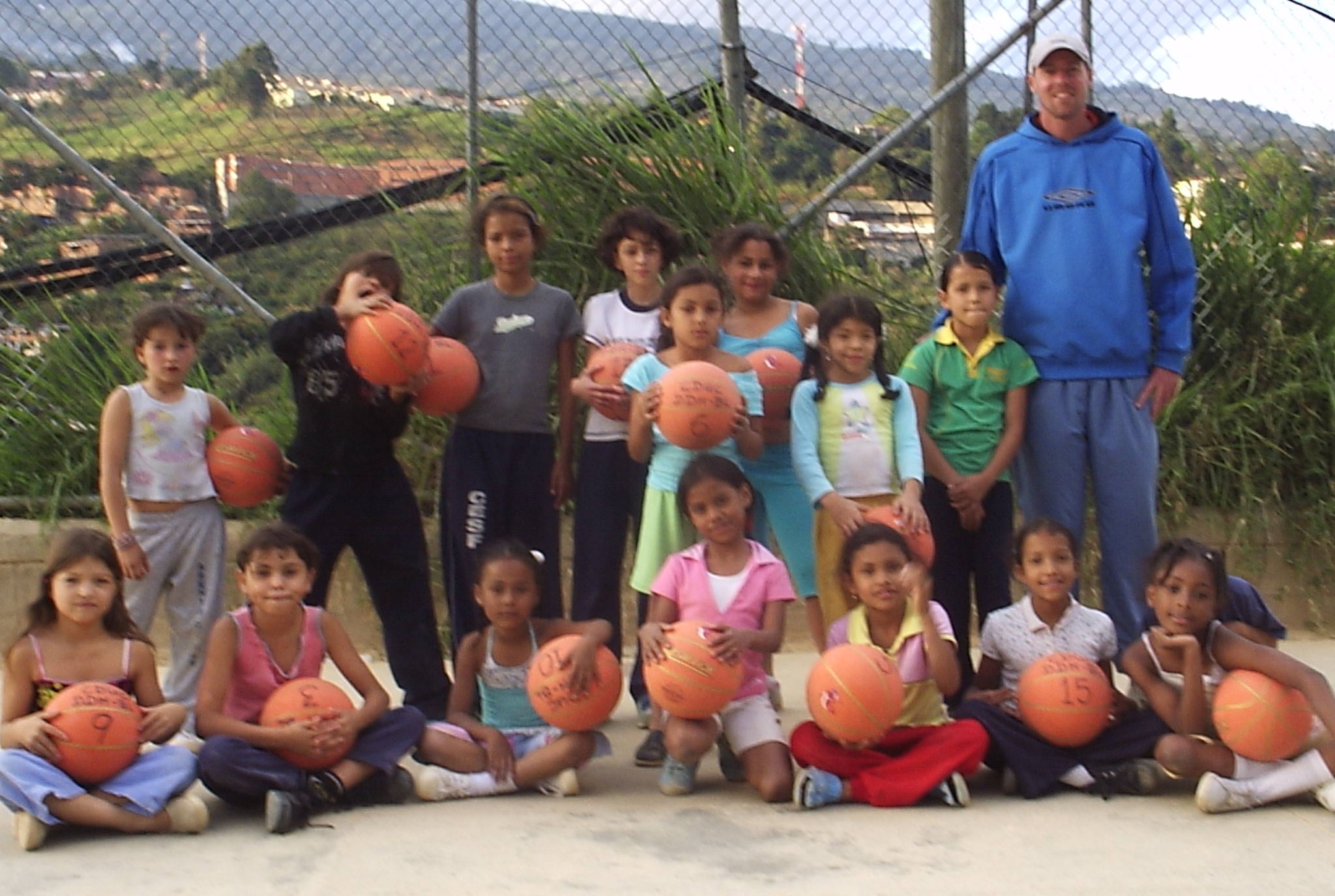 Photo of the first basketball training session of Aros de Esperanza on January 15, 2008.
On the photo players neighbourhood Blanquizal and Guido
The overall objective of Aros de Esperanza is to improve the health, welfare and quality of life of the girls residing in the disadvantaged communities in Medellín, using basketball as a means to promote empowerment, social cohesion and psycho-social development.
Through the basketball programme, the Foundation directly supports the girls in their daily struggle against poverty, the many internal armed conflicts that plague their communities and the ever-expanding drug problem in Medellín, which cause daily threats for the girls such as dropping out of school, becoming pregnant, joining gangs and using drugs.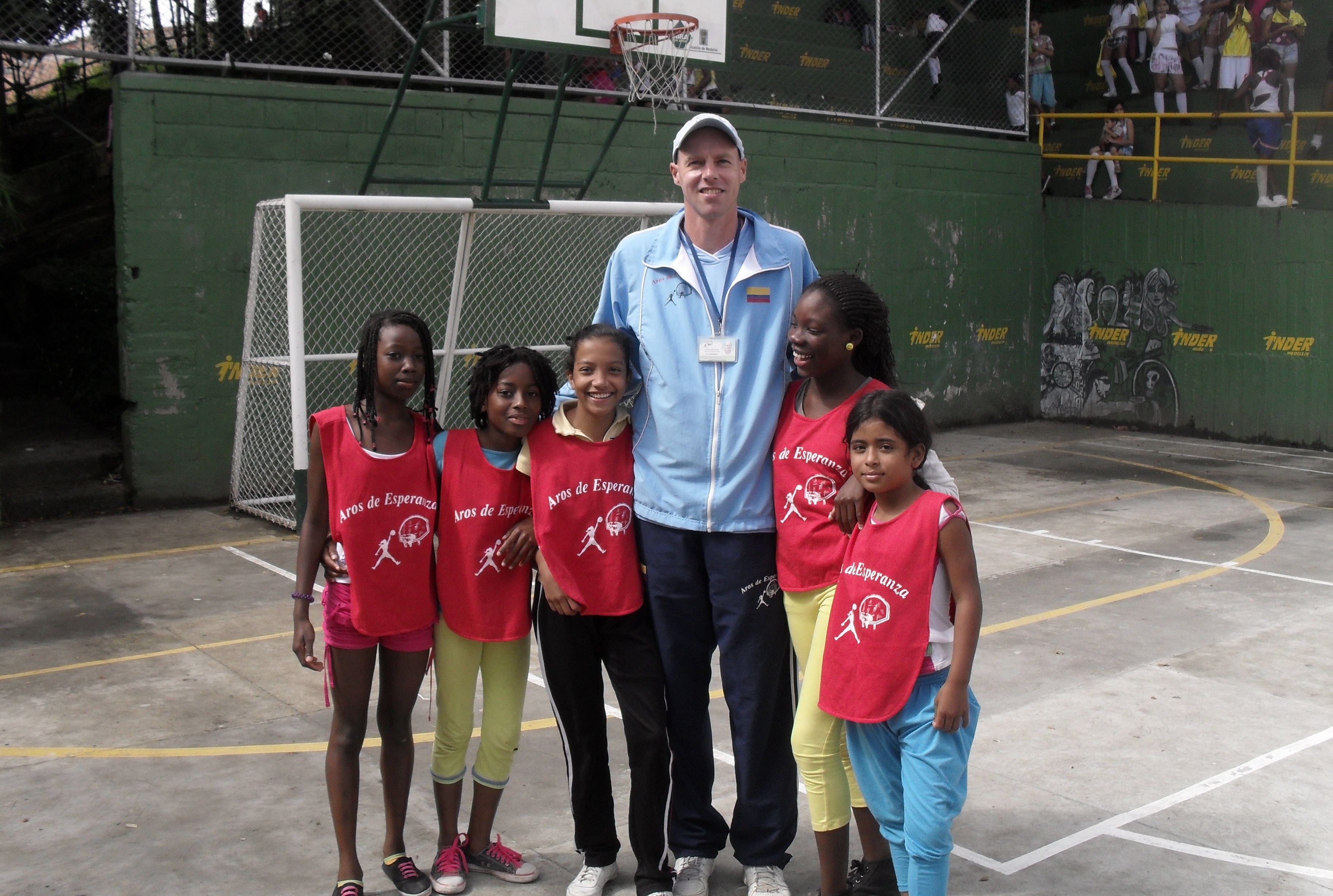 Guido with players Blanquizal during a league match of them on November 12, 2011
Translated to English the name Aros de Esperanza means "Hoops of Hope". The Foundation's goals and hopes can be summarized as follows:
- to prevent girls from dropping out of school at an early age;
- to prevent girls from becoming pregnant in their teenage years;
- to prevent girls from joining local drugs gangs;
- to prevent girls from using drugs;
- to teach girls proper family norms and values.
Group photo players and coaches during Family Day on May 25, 2009
Since the establishment of Aros de Esperanza in January 2008, the basketball project has quickly grown from a programme in just one community in Medellín to programmes in seven communities, plus a programme in the adjacent municipality of Bello, reaching in total over five hundred girls and employing twenty Colombian female basketball coaches and assistants.

Group photo players and coaches during Family Day on December 15, 2009